Jedna aplikacja do zarządzania
i automatyzacji sprzedaży online
xSale replaces multiple tools integrating stores, marketplace, warehouse, and accounting systems. It automates sales processes, optimizes the users' work, and supports the sale of goods using state-of-the-art artificial intelligence.
Kompleksowo zarządzaj bazą produktową dzięki systemowi PIM od xSale
xSale to Twoje centrum treści produktowych i ich dystrybucji do różnych kanałów sprzedaży. W łatwy sposób kontrolujesz wszystkie swoje produkty w jednym miejscu dzięki intuicyjnej aplikacji.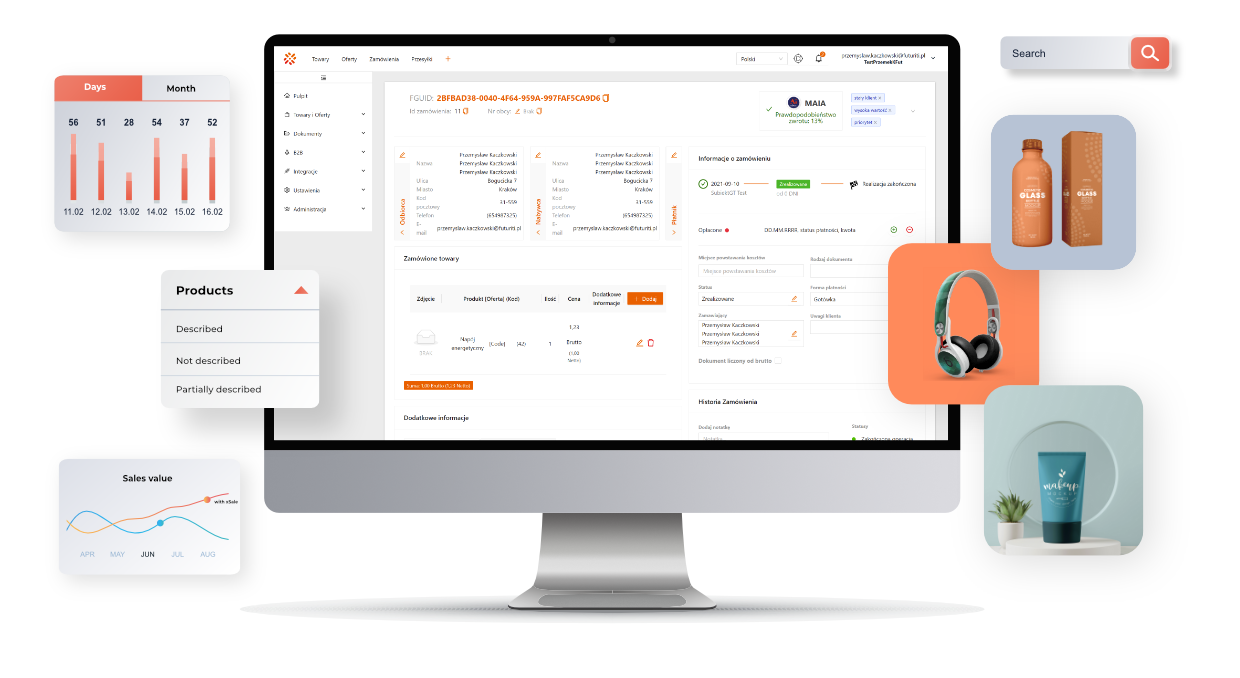 All essential integrations for eCommerce
Integrate with over 30 of the most popular systems. Platforms sales,
couriers, ERP systems, printout engine in one intuitive xSale application.
From xSale you will list products on many different sales channels. Allegro, Zalando, eBay, Amazon and many more.
Fast shipment processing thanks to integration with most courier companies. DPD, GLS, DHL, FedEx and many more…
The two-way integration with ERP provides the fastest data synchronization times between ERP and your sales channels. This ensures that your offerings are always up to date.
Complexly manage your product database. Your hub for product content and its distribution to various sales channels
Automatic printing of courier labels and warehouse documents.
Get to know the most important features of xSale
Thanks to xSale you will start managing online sales effectively. See what features
will help you achieve this goal.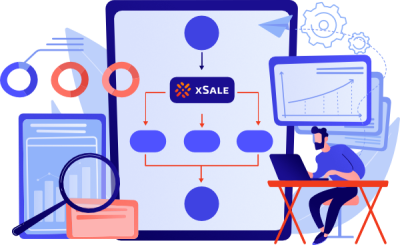 Automatic synchronization of all connected channels in accordance with the state in the warehouse
Manage orders from all sales channels, accepted in person or over the phone
Immediate change of product prices on all connected channels
Unlimited integration with external systems: ERP, Marketplace, eStore or CRM
Advanced product and offer management on integrated sales channels
Pre-sales and post-sales automation of warehouse and accounting systems
Multilingual, multicurrency and OSS
Shipping from a single panel (automatically, one by one or in bulk)
Automatic status changes on Marketplace and eShops
xSale distinguishes several important features.
Find out why we are better than the competition!
Support and helpdesk
as standard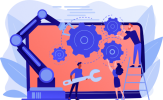 We are always ready to answer your questions and provide the help you need. Users of xSale do not have to search for solutions in forums or Facebook groups!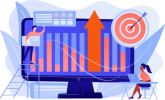 Updating your data in xSale happens instantly, you don't have to wait for hours.
ERP automation
as standard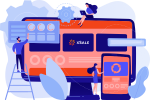 xSale comes standard with a lot of automated processes that we can configure according to the specifics of your e-commmerce.
Easiest offer management
across multiple sales channels

When you use xSale, you don't have to move between sales channels. You manage your offer from any channel.
Support for international VAT rates (One Stop Shop)

We are experienced in handling orders with international VAT rates. "E-commerce package" is not new to us!
Artificial intelligence
xSale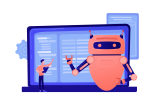 We develop and implement adaptive AI algorithms. They will serve real-time economic decision-making for medium and large eCommerce enterprises.
Choose a package for your company. Do you have questions? Not sure which option is best for your business? Contact our experts.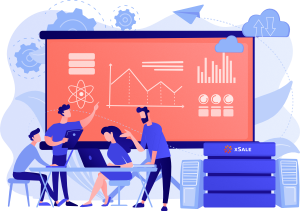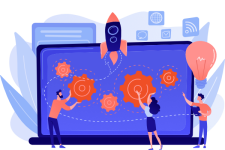 from 100 PLN Net prices /month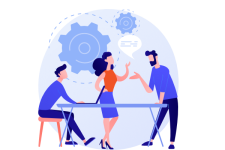 from 299 PLN Net prices/month
How much does it cost? How quickly can I implement the system? How will you automate online sales?
Make an appointment for a DEMO of the system! We will contact you and arrange a convenient time to meet.
Babińskiego 69 Street
30-393 Kraków
Poland
Our clients appreciate xSale
"The implementation of the omnichannel platform - xSale in our company has significantly contributed to the reduction of the time needed to manage products in many sales channels. The unquestionable advantage of xSale is the multitude of supported processes, flexibility and diversity of integration, which was the most important factor taken into consideration while selecting the new system. xSale allowed us to automate and streamline many processes related to e-commerce sales, which resulted in significant time savings that we can now dedicate to the dynamic development of our company. If we had to choose an omnichannel platform again, the choice would definitely fall on xSale."
"xSale helps us to automate processes in our multi-channel e-commerce, as of today I can't imagine working without this tool - it saves us time that we can spend on development."
"xSale is a useful tool for handling multiple sales accounts and for creating sets from within the program. It makes our work more effective as xSale enables us to manage the offers automatically. Therefore, we recommend it especially to those who are looking for tools for integration with Allegro type of sales platforms. We highly recommend FUTURITI and their xSale tool".
"The biggest advantages of xSale are its extremely easy integration with multiple e-commerce platforms, automation of previously time-consuming processes, and responsive support. I highly recommend xSale to companies looking to automate their online sales process and scale their business."
"We have been using the rich features of xSale for a long time. The tool helps us to list auctions on different platforms faster and process orders more efficiently. It saves a lot of time, which we can now devote to strategic aspects of business development."
More than 1000 companies trust us. Join them and see how much you can gain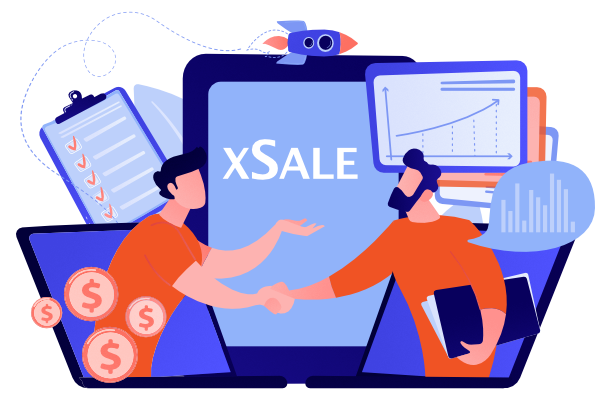 More than 1000 companies trust us. Join them and see how much you can gain